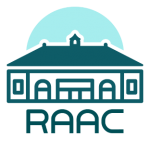 Description
Artist Carolyn Williams is from Rockford and still lives here with her husband Tommy Williams, son Thomas, and her lovely 3-year-old granddaughter Kamiya.  She has two other daughters who reside outside of Illinois, both married and have 3 children each. Carolyn worked 31 years for Hamilton Sundstrand as a Material analyst but retired in 2008.
Carolyn has always loved and appreciated art but didn't start painting herself until 2002.  Inspired by a picture that her younger sister described as a great picture that was in a liquidation sale, but when she went back to see it for herself it was sold.  That is when Carolyn made her first attempt to paint on canvas.  Her first painting was of an abstract jazz band that's been donated to and is on display at Booker Washington Center here in Rockford.  Her family, church family, co-workers, and strangers alike have encouraged her to continue painting.
Carolyn is blessed with a God-given talent that allows her to express herself through impressions of family and folks from southern culture expressed in mid-western upbringing.  Her work is passionately painted in acrylics on canvas in colors that will come alive to celebrate and inspire the traditions that reflect the life she lives.