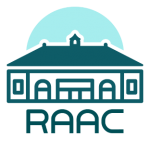 Description
Chuck Johannsen started making super8 and 16mm films as a  teenager inspired by the genre of experimental films.  In 2007, he and his partner, Dal Lazlo, won the first prize at the Wisconsin Film Festival for "Wisconsin's Own-Best Short Experimental Film."  The project, 2 Works, 30 Years Apart, is comprised of a short film they made in 1975 (Walk Into Hell, 16 mm B&W paired with its sequel, shot in 2005 (Purgatorio, digital, video, color).  The two projects were shot thirty years to the week and ten miles apart; they featured the same two actors (twins), the same two composers providing original music, one crew member who served on both shoots, and the two co-directors.
This crew of artists goes by the name of Dada-loco Productions.  They've been responsible for a couple of dozen short art films and videos since the 1970s.  Chuck Johannsen is the main instigator, producer, editor, and often camera operator.  Dal Lazlo, a Madison-based painter, and illustrator, usually share writing and directing credits.
They are currently working on a surrealistic piece shot partly in Rockford.  The finished video will feature a number of animation sequences (pen-and-ink and paint, not computer).  It should be done in summer 2008.  The two have done commercial work together, chiefly a series of videos for Aztek Airbrushes, a division of Rockford's Testor Corporation.
Chuck Johannsen also has produced documentaries in the areas of art therapy and in conservation/ecology.  He's done a considerable amount of work for regional non-profits and government agencies including YMCA, Girl Scouts, Klehm Arboretum, Severson Dells, Rockford Park District, Winnebago County Forest Preserve District, Upper Rock River Ecosystem Partnership, and Four Rivers Environmental Coalition.