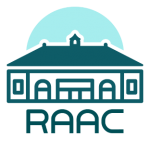 Description
David Zoberis is an artist displaying a painterly view of representational colorful images in everyday life through different art media.  He has worked in a successful outsider status starting in 1994 across Illinois until 2006 accepting awards at group art events.  These include an Honorable Mention in the 2004 GlenEllyn Art Festival to Best of Show at the Grayslake 11th Art Show in 2006. Displays include Geneva Train Station 2003, Rockford's Clock Tower Resort 2004, Doubletree Hilton Oakbrook, IL 2006 until the present.
David received academic training from Professor Rolman from Northern Illinois University in watercolor painting and earned a BFA in painting in 2006.  Displayed Paintings of Prague and Sarejevo for the Lincolnwood Symphony Orchestra concerts in 2008 at Northeastern University in Chicago.  The most recent gallery shows were the 2011 Rockford Greenwich Village, 2012 Desmidi Gallery and Tin Duck Gallery, Chicago 2013, and Robert Jendra Gallery in 2014.  The last indoor/outdoor Arts events were "Unforgettable Art for the Alzheimer's Rockford in both 2013 and 2014.
Lectured on the series of mixed media presentations "Painting of Illinois One Room Schoolhouses" on display at the Blackwell Museum at NIU.  The last 10 seminars and workshops given inside of 2014 included a tour of designated Illinois Libraries including Cortland, DeKalb, Loves Park, Malta, and Waterman.  Zobie's Artwork is David's studio located in Maple Park.  Commissions are completed there and classes are conducted during the summer months for aspiring local artists.
Artist Statement
My life passion is to engage within creative conquest, beginning with sparks of colorful hope, lighting up a promise in creating images of the past and present, and placing them in painterly forms today.  While the motion of making art starts, time seems to stop, and painting begins.  My environment becomes the image.  Extreme involvement carries a heavyweight and guarantees a quirky impression from the soul where light, color, and paint are more personal than naive.  Each captured final journey contains manifested hybrid mixtures of academic and outsider influenced art worked through a cycle of treks created with a painterly innocence.