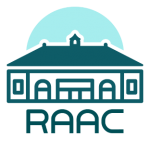 Description
Being a visual person, I've always liked drawing.  I attempted painting some odds and ends when I was young, but never really tried painting "for real", you know, like painting on the walls in the basement, or on rocks and pieces of wood and handing them to Mom as Christmas gifts. Somehow, she always found a way to smile and say how pretty they were. lol.
My Mom and Dad were both artistic but kept it to themselves, never pursuing their talents. Fearing the same and hearing friends and family telling me to take it to the next level, I went out and bought a few canvases, paints, and brushes and gave it a shot. I watched a few artists online and watched their instructional videos but never took any formal training (other than 8th-grade art class :))
WOW, I can't believe how much I enjoy it. I get great satisfaction creating these images. Visions that I just have to put down on paper or create on canvas. I started during my vacation a few years ago and have been hooked ever since, I now enjoy going to a few local businesses and seeing my artwork on display/for sale on their walls.
I've taken part in the "Art scene" many times now. It's become a great new way to meet people and make new friends at the gallery and through the businesses participating in the events.
Greg