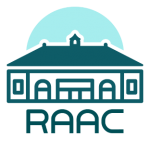 Description
I've "souped" miles of film and spent literally thousands of hours in the darkroom both as a hobbyist and at my primary place of employment, Hamilton Sundstrand. I began working with Adobe Photoshop before there were layers (ver. 2.5) and ended my 34-year working career as Webmaster of the Communications Department.
After retirement in 2007, I began working for my son as Design Applications Director (D.A.D.) at Colorwave Graphics, LLC in Loves Park, IL. As the staff photographer, my duties include maintaining the company website, marketing, and video/photography.
Outside of work, I offer one-on-one tutoring in graphic design, photography, and photo editing as a freelance web designer. My wife and I also own The Cutting Edge Stained Glass Studio where we teach classes, sell supplies, and do custom-designed stained glass work.
In my spare time, my love of photography finds me shooting strictly for enjoyment. My body of photographic work resides on Flickr.
Artist's Statement
One must live the arts to be an Artist.  Be passionate when you create and let your creative juices flow unrestrained onto the floor, it's just another surface!  Don't constrain yourself.  You must feel totally free to create so always think "out-of-the-box."
Visualize!  Expose yourself visually to things taking place on this planet.  Visual stimuli contribute to creative ideas.  Notice how light strikes a given object, how colors combine and compliment and listen to sounds as they help add rhythm to the mood of the moment.  The result is a human experience, one that can be transposed into visual expression.
True Artists travel a creative journey with successes and failures along the way.  If you fail, keep your failures and learn from them, for they are the stepping stones to future work.  Share both with your constituencies because it will help you grow as an Artist.
With that said, the computer and its software are nothing more than tools.  Many people today have powerful image editing software, but without the fiber of a true Artist, the results are clearly evident, especially to those who have had the burning desire to create long before the software came along.