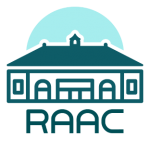 Description
Karen Gines grew up in Roosevelt Utah on the White Rocks Indian Reservation where her father was a teacher in the Indian Schools before they were integrated.  This high desert country, with its wide sky and minimal landscape, provided a treasure trove of experiences for her young imaginative mind.  At times the Native American influence of her past crops up in symbols and titles.  Her relationship to the elemental is apparent in the way she imprints her canvas with the energy of the unseen world with flashes of color.
Karen says, "I am a painter of energy.  A major part of our world is energetic in nature and invisible to the eye.  I draw the content for my art from this unseen dimension.  An energetic field is always flowing around us.  It is colorful, in motion, alive and vibrant.  At times I can almost feel the sparks fly off my brush.  I love to paint like I love to laugh.  Pablo Picasso got it right when he said, "Painting isn't an aesthetic operation; it's a form of magic."
Karen is on the faculty of Womanspace where she teaches painting and she also participates with local organizations in fundraising through art in the Rockford community.  Her work is at Bennie's Cleaners upstairs loft during ArtScene both Fall and Spring.  Karen welcomes commission and invites visitors, by appointment, to her residence/studio space to see her latest work.