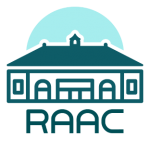 Description
Shari Grace has been designing and creating stained glass since 2000 and has shown her work in many group shows and juried art fairs in Illinois and Wisconsin.
Each of the pieces starts with an original sketch and is designed and constructed primarily of leaded stained glass.  Sometimes inserts of nuggets, glass rods, or found objects are added using the "Tiffany" foil method.  The finished piece is reinforced with rebar formed in the shape of the design to prevent the lead from losing shape, and for hanging purposes.
The lamps are constructed primarily as sculptural pieces with added lighting to show the beauty of the glass.
By combining interesting shapes, strong lines, and rich colors in the designs, Shari moves away from the symmetry and geometry of traditional stained glass.  The freedom of these shapes provides a surprising contrast to the windows where they hang.
Shari graduated from the Colorado Institute of Art and is a partner with her husband Keith, in Grace Design – a graphic design and illustration studio.  They recently launched a new online business called Hip Dog Cool Cat – must-have merchandise for animal lovers (http://www.hipdogcoolcat.com) The site features Keith's original paintings, limited edition prints, apparel, and more.
Check out our website to see more photos.  If you would like to see our work, please call for an appointment.