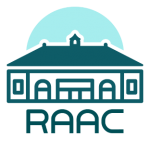 Description
Valerie Olafson received her BFA (Interior Architecture & Photography) from Northern Illinois University in 1994.  She continued her education at the School of the Art Institute of Chicago, finishing her MS in Historic Preservation in 1996.  Her career has spanned the arts from Theater to Architecture to Photography.  Teaching at Rock Valley College gives her the opportunity to share her love of art with younger (and older) people.  Raising awareness of the arts is a primary goal in her teaching.
Olafson began exhibiting her photographic work in 1993.  Since that time she has created several solo shows and participated in group shows.  She had the privilege of collaborating on a dual show with painter and friend Keith Grace called Same Source in 1996.  In 2002 she and dancer/choreographer Margaret Rennerfeldt created Bare Stage, which consisted of a photographic exhibit and a coordinating performance.
In February 2005 Valerie had the adventure of a lifetime.  She was a member of the installation crew of the Christo/Jeanne Claude "Gates" project in Central Park.  This was such a rewarding experience that she is not so patiently waiting for the "Over the River" project to be approved and to vie for a spot on that crew as well.