Stayin' Alive: One Night of the Bee Gees Coming to the Coronado Performing Arts Center Sunday, October 20, 2024 at 7:30PM
Tickets On Sale Now On Ticketmaster.com
ROCKFORD, IL (November 15, 2023) – STAYIN' ALIVE offers to their audiences the songs and sights of a full Bee Gees playlist, singing blockbusters such as "Night Fever", "Jive Talkin'", "How Deep Is Your Love", "You Should Be Dancing", "Nights on Broadway" and "Stayin' Alive". In addition, they perform softer poetic ballads such as "I Started a Joke", "Massachusetts", "Fanny Be Tender", "Words" and "To Love Somebody" among other great hits.
STAYIN' ALIVE is the largest and most definitive production of its kind, offering big screen video clips, photos and dazzlying imagery. STAYIN' ALIVE has played intimate settings as a six piece band and huge venues with a 62 piece orchestra. STAYIN' ALIVE is the quintessential tribute band to the Bee Gees, capturing the excitement of live performance and the tender subtleties of the human voice! Purchase tickets today at Ticketmaster.com, by calling 815-968-5222, or in-person at the Coronado Performing Arts Center box office (M-F 12PM-4PM) or the BMO Center box office (M-F 10AM-5PM).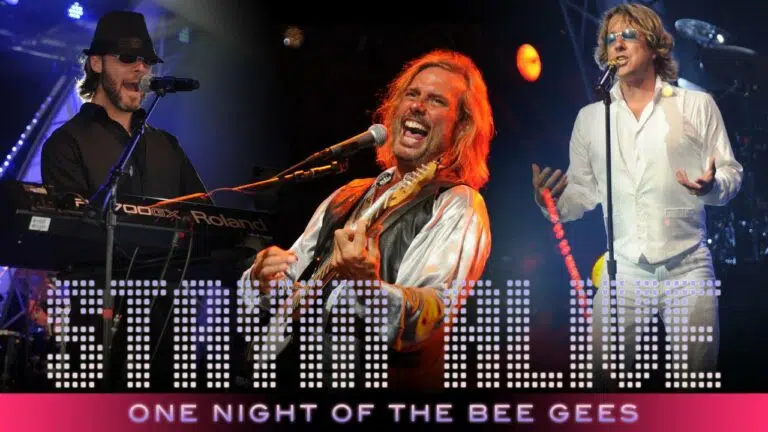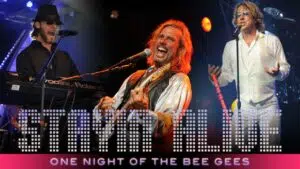 ABOUT THE CORONADO PERFORMING ARTS CENTER:
The Coronado Performing Arts Center is a historic landmark and event venue in downtown Rockford, Illinois, the largest city in Illinois outside of the Chicago metropolitan area. First opened in 1927, and restored and expanded in 2001, the "atmospheric-style" theater seats 2,309 and is host to various musical and performance groups, concert tours and
traveling shows each year. It is owned by the City of Rockford, overseen by the Rockford Area Venues and Entertainment Authority, and managed by ASM Global. For more information, visit coronadopac.org.
ABOUT VENUE PARKING:
Parking fees are determined by the city of Rockford in conjunction with ABM Parking & Transportation Services. There is a parking garage directly across from the Coronado Performing Arts Center, surface lots within walking distance, and limited free street parking on a first-come first-serve basis. Although pre-pay parking does not guarantee a reserved spot, patrons have a three-hour window before a show to arrive early and claim their spot. Click here to pre-pay for parking and for additional details.
ABOUT ASM GLOBAL: ASM Global is the world's leading producer of entertainment experiences. It is the global leader in venue and event strategy and management—delivering locally tailored solutions and cutting-edge technologies to achieve maximum results for venue owners. The company's elite venue network spans five continents, with a portfolio of more than 325 of the world's most prestigious arenas, stadiums, convention, and exhibition centers, and performing arts venues. Follow us on Facebook, Instagram, LinkedIn and Twitter. For more information, please visit asmglobal.com. Other ASM Global managed venues in Rockford, IL include the BMO Center and Davis Park.