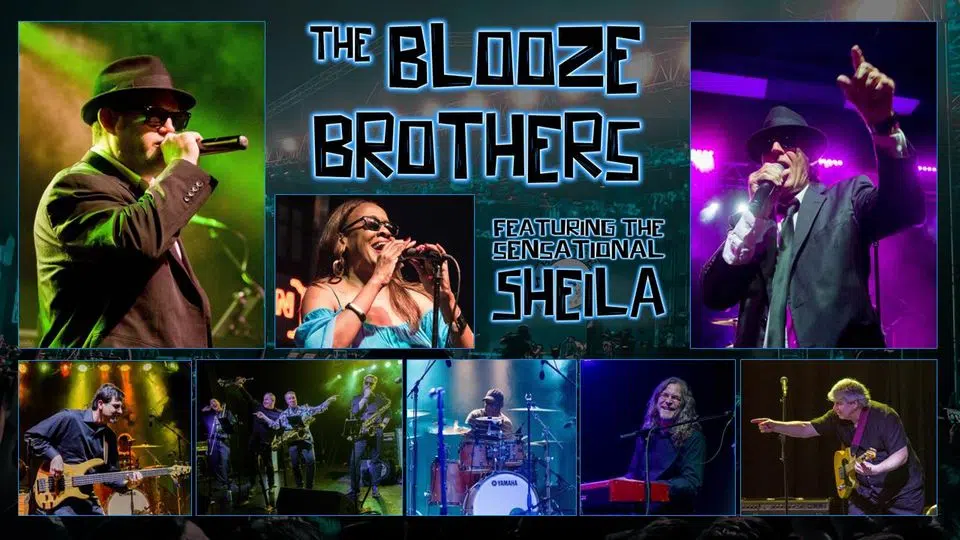 Enjoy beautiful summer evenings in the Sinnissippi Park Music Shell. Surrounded by majestic trees, local and regional talents work their own musical magic. All performances start at 7:00 pm. Concessions available (including sandwiches, beer, and wine).
Special Appearance by the Bloozemobile
For more than two decades, the Chicago-based Blooze Brothers Band has entertained countless thousands around the world. The 11-piece Blooze Brothers Band featuring Sheila Jones promises a soulful revue, with music, song, and crazy antics sure to please all. Keep on the lookout for Jake and Elwood, as the Bloozemobile has been cornered by your local Rockford Park District police and is escorted toward the stage! They will take you back to the excitement of Joliet Jake and Elwood Blues – The Blues Brothers.
This is a "I Love Music in the Park" Prime Concert. Prime Concert tickets are $5. Kids ages 5 and under are free. Prime Concert tickets with VIP are available for $25.
Music in the Park is presented by MembersAlliance Credit Union, and supported in part by grants from the Rockford Area Arts Council.