On Display: October 30th-December 8th
Reception: Friday, November 10th, 6-8pm
Artist Talk: Friday, November 10th, 7pm
Claire Ashley is a Scottish-born, Chicago-based artist, who mines the language of painterly abstraction, monumental sculpture, slapstick humor, and Pop Art to transform ordinary materials into inflatable painted sculptures. Ashley received her MFA from the School of the Art Institute of Chicago (Chicago, IL), and her BFA from Gray's School of Art (Aberdeen, Scotland). Currently, she teaches at the School of the Art Institute of Chicago in the Department of Contemporary Practices, and the Department of Painting and Drawing. She has an old husband, three young adult offspring, two dogs and three cats. Ashley's work investigates inflatables as painting, sculpture, installation and performance costume. These works have been exhibited nationally and internationally in galleries, museums, and site-specific installations, performances and collaborations.
Matt Irie received his MFA from Northwestern University, Evanston (2002). Irie completed a permanent commission for the Chicago Public Libraries in 2005. He participated in the Luleá Art Biennial, Luleá, Sweden (2009) and was included in Double Take, a public exhibition of site-specific sculptural works funded by The Public Art Fund at MetroTech, Brooklyn, NY (2010). In 2011 he had solo exhibitions at The Wright Museum of Art, Beloit, WI and Ebersmoore Gallery, Chicago, IL. In 2012 & 2013 Irie was included in two-person exhibitions at Blue Star Contemporary Art Center, San Antonio, TX and Northeastern Illinois University, Chicago, IL. Most recently Irie's work was included in a two-person exhibition at Left Field Gallery, Los Osos, CA (2020) and Arresting Gestures, a solo exhibition at the Evanston Art Center, Evanston, IL (2021).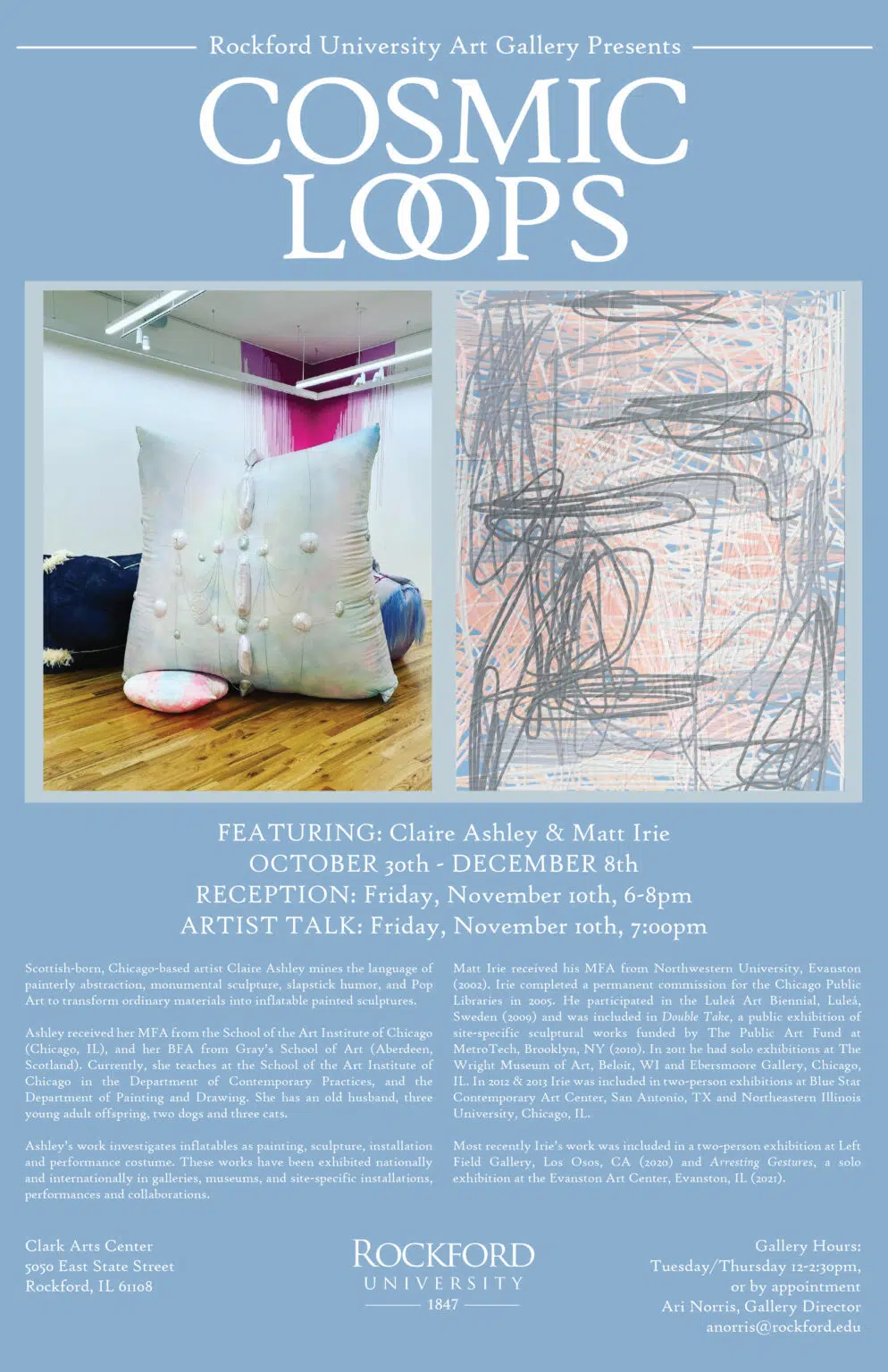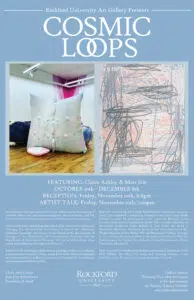 https://fb.me/e/19CWnEi6o