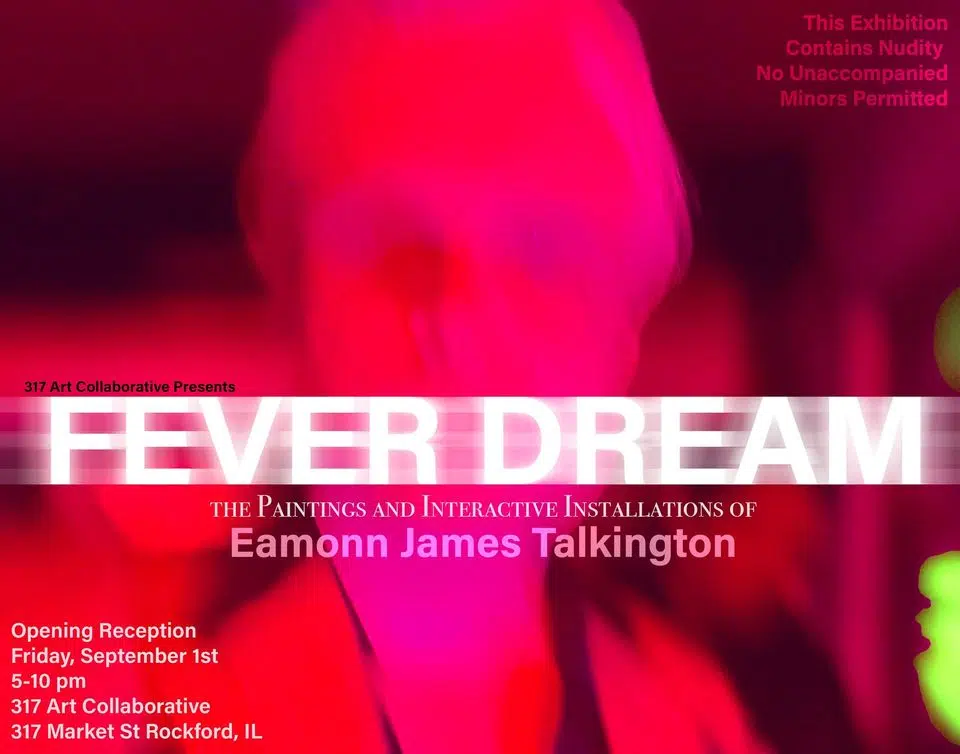 Fever Dream
Paintings and Interactive Installations by Eamonn James Talkington
[Rockford, IL]
317 Art Collaborative will present Fever Dream : Paintings and Interactive Installations by Eamonn James Talkington
317 Art Collaborative, 317 Market St. Rockford, IL Friday September 1, 5-10pm
During the last year resident artist Eamonn James Talkington has been delving deeper into installation work, and we love it! Eamonn's interactive installations invite the participants to dig deep and find their own vulnerability to match the exhibit, or in this case, the people on display in the exhibit.
In addition to the interactive installations, Eamonn has been moved to create paintings that reflect the liminal space between dreaming and awakening when you're slipping between worlds and not quite sure what's real. Eamonn's work portrays the darkness of the night, coupled with the joyful chaos. In this exhibition, Eamonn also explores what he calls, "The Ecstatic Relief," of waking from a nightmare and realizing that Everything Is Okay.
Opening reception is Friday, September 1st, 5-10pm. Admission is free. Persons under age 18 must be accompanied by an adult to enter the upstairs gallery.
For More Information Please Visit 317 Art Collaborative on Facebook or Instagram or @eamonneamonn on Instagram