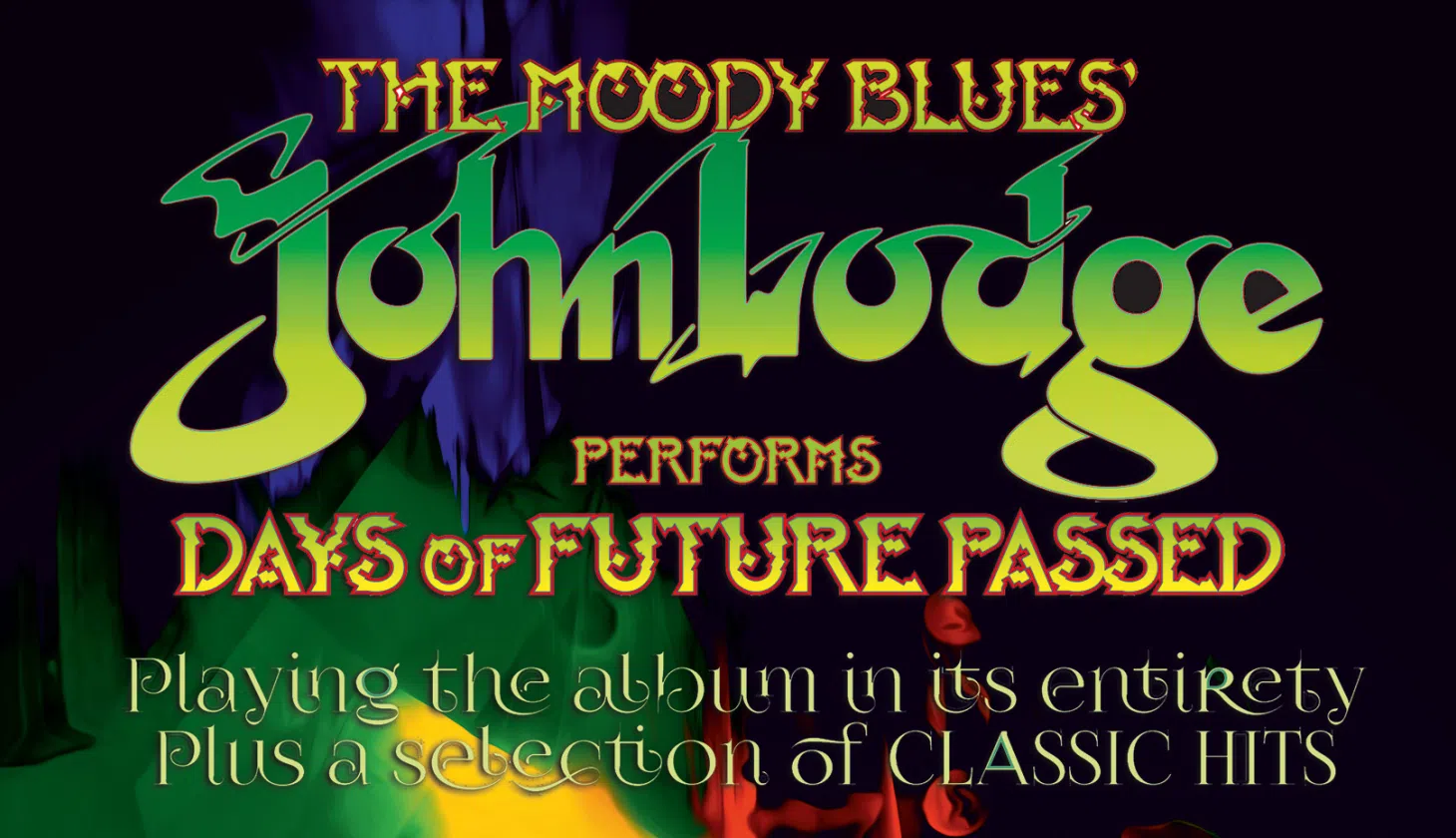 JOHN LODGE, legendary bass player, songwriter and vocalist of The Moody Blues and Rock and Roll Hall of Famer, is bringing his incredible new show "Days of Future Passed" to the Coronado Performing Arts Center with his solo band, 10,000 Light Years Band! JOHN and his 10,000 Light Years Band, will perform The Moody Blues' groundbreaking album, Days of Future Passed, in its entirety with a special recording by the late Graeme Edge and performances by Jon Davison of YES.
The show will feature a first half set of Moody Blues' classics, including all of John's hits, "Ride My See-Saw", "I'm Just a Singer (in a Rock and Roll Band)", "Isn't Life Strange", to name just a few, plus tributes to all his band mates, as he continues in his quest to 'keep all the Moody Blues music alive'.
The tour starts July 12 in Edwardsville, IL, and ends on July 29 in Thousand Oaks, and includes Chicago, Detroit, Denver, Milwaukee, Phoenix, Las Vegas and many other cities that John has never toured before with his solo band. Joining JOHN and his solo band on stage is long term collaborator Alan Hewitt (Music Director and Keyboards) and Billy Ashbaugh (Drums) from the Moody Blues touring band, together with Duffy King (Guitars) and Jason Charboneau (Cello). Jon Davison of YES will also be joining them for his special renditions of "Nights in White Satin" and "Tuesday Afternoon" plus the magical voice recording of Graeme Edge.