JOHN MELLENCAMP CONFIRMS CONTINUATION OF ACCLAIMED TOUR WITH "LIVE AND IN PERSON 2024"

ONE NIGHT ONLY IN 27-CITIES, STARTING ON MARCH 8
TICKETS ONALE NOVEMBER 3
NEW ALBUM ORPHEUS DESCENDING OUT NOW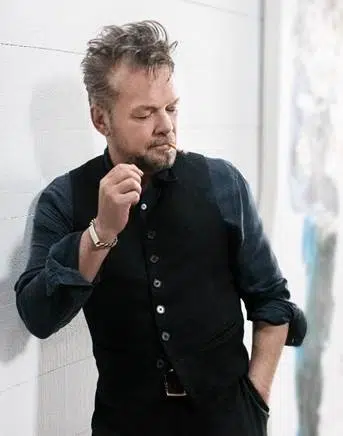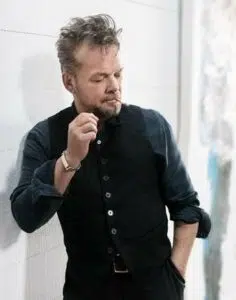 Coming to the Coronado Performing Arts Center in Rockford, Illinois
Wednesday, March 27, 2024 at 8:00PM
Tickets On Sale November 3, 2023 at 10:00AM
ROCKFORD, IL (October 30, 2023) – Fresh off the heels of his sold-out "Live and In Person 2023" North American tour, John Mellencamp confirms its continuation with "Live and In Person 2024." Mellencamp will perform for one night only in 27 new cities.
Presented by longtime promoter AEG Presents, the tour will begin in Rochester, NY on March 8 and conclude in Savannah, GA on April 23. Mellencamp will also perform in Newark, NJ, Hartford, CT, Birmingham, AL, Green Bay, WI, Washington, D.C. and more. Complete list of dates below.
Local pre-sale begins Thursday, November 2, 2023 at 10:00AM – 10:00PM. On sale begins Friday, November 3, 2023 at 10:00AM. Tickets will be available for purchase on AXS.com, in-person at the Coronado Performing Arts Center box office (M-F 12:00AM – 4:00PM), the BMO Center box office (M-F 10:00AM – 5:00PM), or by calling 815-968-5222. For more information, please click here.
Citi cardmembers will have access to purchase presale tickets for all US dates beginning Tuesday, October 31 at 10:00AM local time until Thursday, November 2 at 10:00PM local time through the Citi Entertainment program. For complete presale details visit www.citientertainment.com. Register now at mellencamp.com for the Mellencamp mailing list presale beginning November 1 at 10:00AM local time.
A limited number of exclusive VIP packages will also be available starting Tuesday, October 31 at 10:00AM local time. These exclusive offers an amazing selection of reserved seated tickets, autographed memorabilia, special merchandise and more. Tickets will go on-sale to the general public on Friday, November 3 at 10AM local time.
The new dates celebrate Mellencamp's most recent album, Orpheus Descending, released to widespread critical acclaim this June on Republic Records.
He will continue to perform songs from the new LP, Orpheus Descending, during his live set. The Chicago Tribune says "Awash in death, 'Hey God' functioned as a plea for deliverance from senseless gun violence. Preceded by a story about his encounter with a 20-something homeless woman, the solo acoustic 'The Eyes of Portland' took aim at the empty "thoughts and prayers" condolences offered as a solution to major tragedies and dilemmas."
Orpheus Descending, produced by Mellencamp and recorded at his own Belmont Mall Studio, marks Mellencamp's twenty fifth studio album. One of his most personal records to date, standout tracks "Hey God" and "The Eyes of Portland" focus on social issues Mellencamp continues to passionately advocate for.
Mellencamp is a member of the Rock and Roll Hall of Fame, a recipient of the John Steinbeck Award, ASCAP Foundation's Champion Award, The Woody Guthrie Award and Americana Music Association's Lifetime Achievement Award and more recently, the Founders Award, the top honor assigned by the American Society of Composers, Authors and Publishers and a member of the Songwriters Hall of Fame.
Last year, he released a deluxe edition reissue of his beloved seminal album, Scarecrow, which features a massive collection of bonus tracks, rarities and more never previously shared before. Listen HERE. His critically acclaimed studio LP, Strictly A One-Eyed Jack, was released early last year to praise from The New York Times, NPR Music, Associated Press, The Wall Street Journal, Forbes and more.
Mellencamp has continued to focus on another facet of his artistic expression: painting. Last year, he released a self-curated book of his work, John Mellencamp: Paintings and Assemblages, which is out now on Rizzoli New York.
JOHN MELLENCAMP LIVE AND IN PERSON 2024 TOUR
March 8—Rochester, NY—West Herr Auditorium Theatre
March 10—Newark, NJ—New Jersey Performing Arts Center
March 11—Worcester, MA—The Hanover Theatre
March 13—Hartford, CT—The Bushnell Center for the Performing Arts
March 14—Schenectady, NY—Proctors
March 16—Erie, PA—Warner Theatre
March 17—Toledo, OH—Stranahan Theater
March 19—East Lansing, MI—Wharton Center
March 20—Richmond, KY—EKU Center for the Arts
March 22—Muncie, IN—Emens Auditorium
March 23—Springfield, IL—UIS Performing Arts Center
March 25—Green Bay, WI—The Weidner
March 26—Madison, WI—Overture Center for the Arts
March 27—Rockford, IL—Coronado Performing Arts Center
April 4—Duluth, MN—DECC Symphony Hall
April 5—Des Moines, IA—Des Moines Civic Center
April 7—Omaha, NE—Orpheum Theater
April 9—Springfield, MO—Juanita K. Hammons Hall for Performing Arts
April 10—Little Rock, AR—Robinson Center
April 12—Birmingham, AL—BJCC Concert Hall
April 14—Greensboro, NC—Steven Tanger Center for the Performing Arts
April 15—Chattanooga, TN—Soldiers and Sailors Memorial Auditorium
April 17—Fayetteville, NC—Crown Theatre
April 18—Washington, D.C.—DAR Constitution Hall
April 20—Columbia, SC—Township Auditorium
April 21—Norfolk, VA—Chrysler Hall
April 23—Savannah, GA—Johnny Mercer Theatre
READ HIS RECENT CONVERSATIONS WITH:
Praise for the "Live and In Person Tour 2023":
"..it doesn't appear that Mellencamp has any intention of slowing down or abandoning his trademark feistiness." —Forbes
"His two-hour effort—part concert, part theater, part stand-up comedy, part social commentary, part self-help lecture and part confessional—added up to a solid evening of entertainment by a beloved '80s and '90s rock hero."—Minneapolis Star Tribune
"Beyond being just a rock star, he's written songs that moved people, American anthems about teenage romance, about coming of age into adulthood, about families suffering through hard times in a trickle-down economy." —Pittsburgh Post Gazette
"…Mellencamp proved why he's been a quintessential songwriter in rock music for decades…"—American Songwriter
###
ABOUT AEG PRESENTS:
Combining the power of the live event with a focus on true artist development, AEG Presents is a world leader in the music and entertainment industries. Operating across five continents, the company has an unparalleled commitment to artistry, creativity, and community. Its tentpole festivals and multi-day music events — which include the iconic Coachella Valley Music & Arts Festival and the legendary New Orleans Jazz & Heritage Festival alongside British Summer Time at Hyde Park, Stagecoach, Hangout Festival, Electric Forest, and Firefly — continue to set the bar for the live music experience. AEG Presents promotes global tours for artists such as The Rolling Stones, Ed Sheeran, Elton John, Taylor Swift, Celine Dion, Justin Bieber, Kenny Chesney, Paul McCartney, and Katy Perry, in addition to — through its network of clubs, theatres, arenas, stadiums and renowned partner brands such as The Bowery Presents, Concerts West, Frontier Touring, Goldenvoice, Madison House Presents, Marshall Arts, Messina Touring Group, PromoWest Productions, and Zero Mile Presents — creating and developing an unmatched infrastructure for artist development and audience reach. More information can be found at www.aegpresents.com.
ABOUT THE CORONADO PERFORMING ARTS CENTER:
The Coronado Performing Arts Center is a historic landmark and event venue in downtown Rockford, Illinois, the largest city in Illinois outside of the Chicago metropolitan area. First opened in 1927, and restored and expanded in 2001, the "atmospheric-style" theater seats 2,309 and is host to various musical and performance groups, concert tours and traveling shows each year. It is owned by the City of Rockford, overseen by the Rockford Area Venues and Entertainment Authority, and managed by ASM Global. For more information, visit coronadopac.org.
ABOUT VENUE PARKING:
Parking fees are determined by the city of Rockford in conjunction with ABM Parking & Transportation Services. There is a parking garage directly across from the BMO Center, surface lots within walking distance, and limited free street parking on a first-come first-serve basis. Although pre-pay parking does not guarantee a reserved spot, patrons have a three-hour window before a show to arrive early and claim their spot. Click here to pre-pay for parking and for additional details.
ABOUT ASM GLOBAL:
ASM Global is the world's leading producer of entertainment experiences. It is the global leader in venue and event strategy and management—delivering locally tailored solutions and cutting-edge technologies to achieve maximum results for venue owners. The company's elite venue network spans five continents, with a portfolio of more than 325 of the world's most prestigious arenas, stadiums, convention, and exhibition centers, and performing arts venues. Follow us on Facebook, Instagram, LinkedIn and Twitter. For more information, please visit asmglobal.com.
Other ASM Global managed venues in Rockford, IL include the BMO Center and Davis Park.