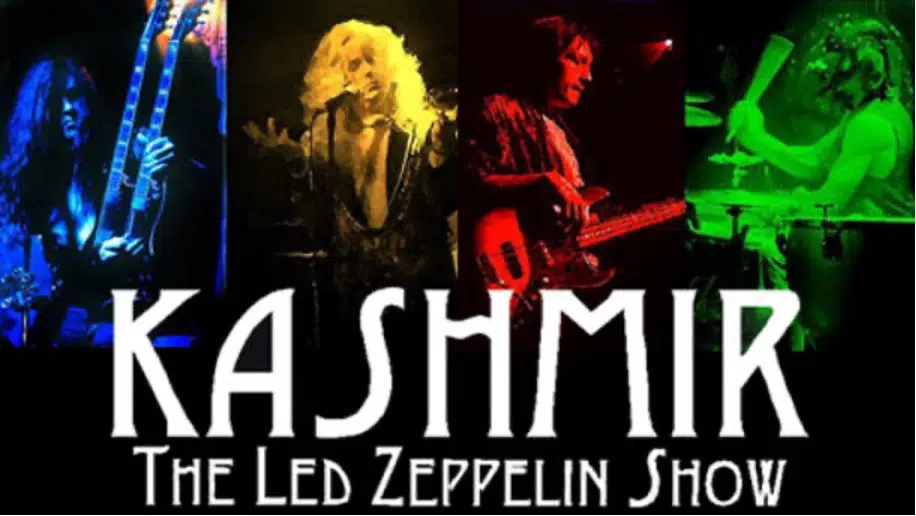 Enjoy beautiful summer evenings in the Sinnissippi Park Music Shell. Surrounded by majestic trees, local and regional talents work their own musical magic. All performances start at 7:00 pm. Concessions available (including sandwiches, beer, and wine).
Led Zeppelin Tribute Band
Seventies-era shows by hard rock pioneers Led Zeppelin are the stuff of legend: the thundering drums, the piercing guitar solos, the howling wails, and the enormous amount of hair, of course. Chicago-based Led Zeppelin tribute band Kashmir recreates the look, feel, and sound of this prime vintage of Zeppelin. Aided by vintage equipment, costumes, a light show, and more, Kashmir plays Zeppelin hits like "Stairway to Heaven," "Heartbreaker," and more as part of this exciting tribute to one of rock's greatest bands.
This is a "I Love Music in the Park" Prime Concert. Prime Concert tickets are $5. Kids ages 5 and under are free. Prime Concert tickets with VIP are available for $25.
Music in the Park is presented by Members Alliance Credit Union, and supported in part by grants from the Rockford Area Arts Council.