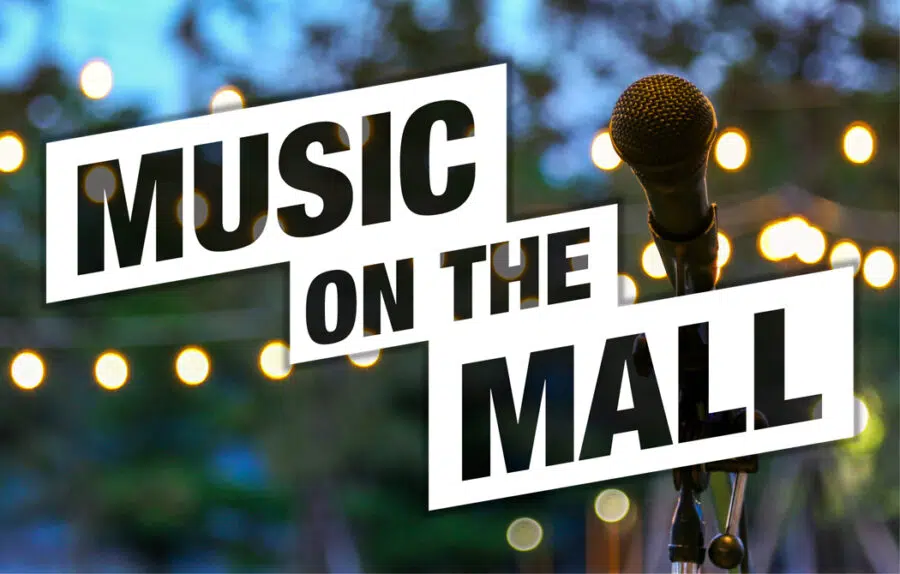 Come experience live music at its best… for FREE thanks to some great sponsors! Many local and regional musicians will be performing their latest tunes for you to enjoy. These special nights are presented by Lucha Cantina, Cork, Keg & Spirits and WIFR-TV 23. Concerts are located at Center Court near Cora Physical Therapy. Food and drinks from Lucha Cantina and Cork, Keg & Spirits will be available. Seating is very limited so bringing your own chair is encouraged.
In the event of inclement weather, Music on the Mall may be cancelled. Please call:
(815)713-8825 for a recording of weather related updates.
2023 Performance Schedule
JUNE 2 Jodi Beach Trio
Songs & Stories from the Great American Songbook
Sponsored by CoyleKiley
JUNE 9 The GoDeans
'The Docs that Rock' from Janesville, WI
playing classic hits to today
Sponsored by MembersAlliance Credit Union
JUNE 16 80's Hit List
80's Cover Band
Sponsored by Mary Maxted, Broker powered by Keller Williams Realty Signature
JUNE 23 3 Good Men
Playing Men of Our Times favorites
Sponsored by Midland States Bank
JUNE 30 Trinadora Rocks
Free-range genre mix including a dozen instruments and a Roy Orbison and Patsy Cline tribute segment.
Sponsored by Cora Physical Therapy
JULY 7 Who Knew Entertainment
Award Winning Band playing rock/party/dance
(from Chicago)
Sponsored by Lifes3x5s Podcast with Liz Wylder & Tim Larson
JULY 14 Dirty Fishnet Stockings
High Energy Rockabilly
Sponsored by Tuffy Auto Repair
JULY 21 River Road Trio
Suburban Chicago Country Band
Sponsored by Carter Tooling
JULY 28 Soul2Soul
Classic 70's Rock Band
Sponsored by MembersAlliance Credit Union
AUG 4 Joel Baer Big Band
17 piece band playing Frank Sinatra, Harry Connick, Jr. & other big band songs
Sponsored by Olson Funeral Home
AUG 11 That Gurl
70's Party Music
Sponsored by Medicare 411
AUG 18 The Grand Groove Hotel w/Special Guest Gina Meeks on vocals
Swing, bossa nova, funk, rock, samba, gospel, Cuban son, & recasting of rock music standards
Sponsored by CoyleKiley
AUG 25 Swingbilly RFD
Honky-Tonk from the 40's -50's
Sponsored by FurstStaffing
SEPT 1 & 8 Rain dates if needed.