QUEENSRŸCHE ANNOUNCE 'THE ORIGINS TOUR,' WILL PERFORM BOTH THEIR CLASSIC SELF-TITLED EP AND 'THE WARNING' Coming to the Coronado Performing Arts Center Tuesday, April 9, 2024 at 8:00PM Tickets On Sale Now On Ticketmaster.com
ROCKFORD, IL (November 15, 2023) – Although Queensrÿche would score multi-platinum albums and hit singles over their career, their fans have developed an undeniable love for the group's early releases – when they helped trailblaze a style of rock that combined elements of metal and prog. And for the first time ever, Queensrÿche will be performing both classic releases in their entirety as part of 'The Origins Tour.' See them perform at the Coronado Performing Arts Center on Tuesday, April 9, 2024 at 8:00PM. Tickets are on sale now at Ticketmaster.com, by calling 815-968-5222, or in-person at the Coronado Performing Arts Center box office (M-F, 12PM-4PM) or the BMO Center box office (M-F, 10AM-5PM).
Launching on March 22, 2024 in Houston, TX at Hell's Heroes Festival and running until May 12 in Ft. Meyers, FL, 'The Origins Tour' will see Queensrÿche – singer Todd La Torre, guitarists Michael Wilton and Mike Stone, bassist Eddie Jackson, and drummer Casey Grillo – joined on most dates by another highly respected/influential band that also launched in the '80s, Armored Saint.
"We are thrilled to bring to you The Origins Tour!,' says La Torre. "This will be the first time in Queensrÿche's history that the EP and 'The Warning' will be performed live in their entirety. And to make this an even more stellar tour, we are so excited that our great friends and legendary metallers Armored Saint will be joining us as direct support. We are all proud to bring you this touring package and we can't wait to see you on the road."
Originally formed in 1982, Queensrÿche became one of rock's top bands on the strength of such albums as 1986's 'Rage for Order,' 1988's 'Operation: Mindcrime,' and 1990's 'Empire,' the latter of which spawned the hit single/video "Silent Lucidity." The band continues to be successful to this day – as evidenced by their latest studio offering in 2022 (and 16th overall), 'Digital Noise Alliance.'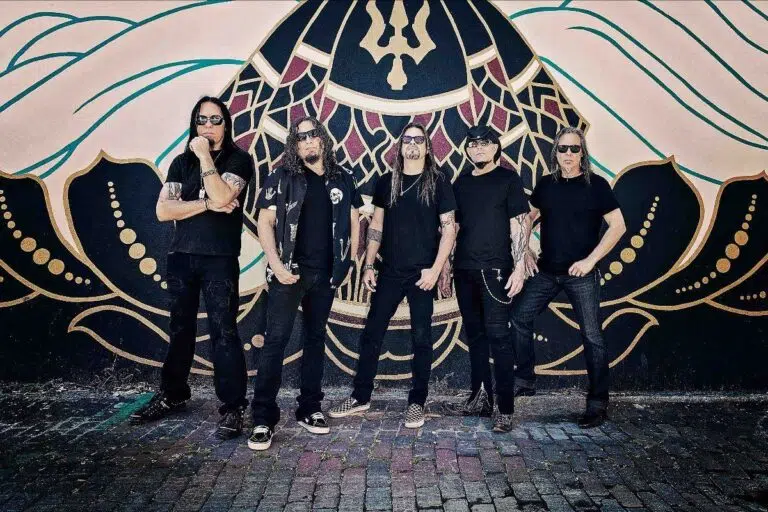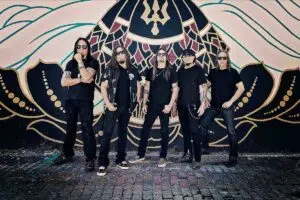 And La Torre is especially looking forward to these upcoming special performances. "Join us for this unique and very special experience, as we celebrate the origins of Queensrÿche. Take hold!"
FOR MORE INFORMATION, PLEASE VISIT: Queensrycheofficial.com
QUEENSRYCHE – The Origins Tour PLAYING THE EP & THE WARNING with special guests ARMORED SAINT
ABOUT THE CORONADO PERFORMING ARTS CENTER:
The Coronado Performing Arts Center is a historic landmark and event venue in downtown Rockford, Illinois, the largest city in Illinois outside of the Chicago metropolitan area. First opened in 1927, and restored and expanded in 2001, the "atmospheric-style" theater seats 2,309 and is host to various musical and performance groups, concert tours and traveling shows each year. It is owned by the City of Rockford, overseen by the Rockford Area Venues and Entertainment Authority, and managed by ASM Global. For more information, visit coronadopac.org.
ABOUT VENUE PARKING:
Parking fees are determined by the city of Rockford in conjunction with ABM Parking & Transportation Services. There is a parking garage directly across from the Coronado Performing Arts Center, surface lots within walking distance, and limited free street parking on a first-come first-serve basis. Although pre-pay parking does not guarantee a reserved spot, patrons have a three-hour window before a show to arrive early and claim their spot. Click here to pre-pay for parking and for additional details.
ABOUT ASM GLOBAL: ASM Global is the world's leading producer of entertainment experiences. It is the global leader in venue and event strategy and management—delivering locally tailored solutions and cutting-edge technologies to achieve maximum results for venue owners. The company's elite venue network spans five continents, with a portfolio of more than 325 of the world's most prestigious arenas, stadiums, convention, and exhibition centers, and performing arts venues. Follow us on Facebook, Instagram, LinkedIn and Twitter. For more information, please visit asmglobal.com. Other ASM Global managed venues in Rockford, IL include the BMO Center and Davis Park.