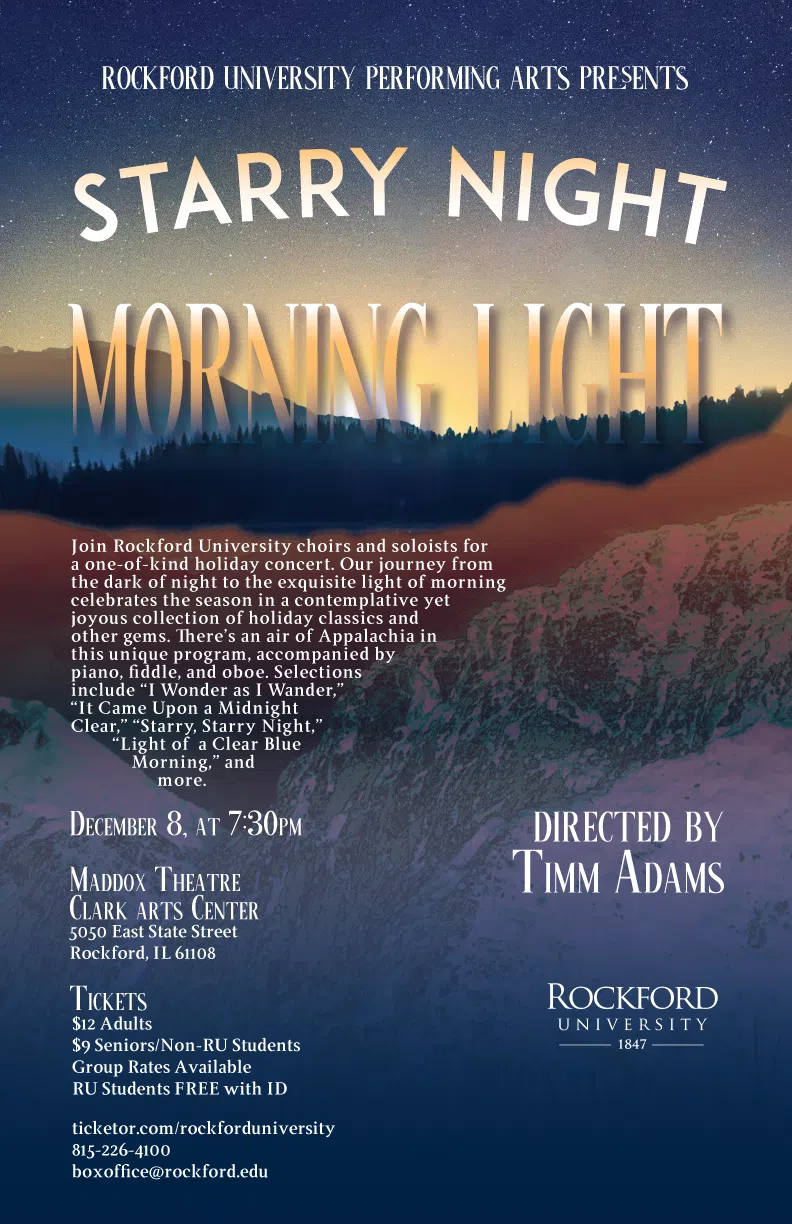 Starry Night Morning Light
December 8, 2023 (Friday, 7:30 pm)
Maddox Theatre, Clark Arts Center
Director, Prof. Timm Adams
Join Rockford University choirs and soloists for a one-of-kind holiday concert. Our journey from the dark of night to the exquisite light of morning celebrates the season in a contemplative yet joyous collection of holiday classics and other gems. There's an air of Appalachia in this unique program, accompanied by piano, fiddle, and oboe. Selections include "I Wonder as I Wander," "It Came Upon a Midnight Clear," "Starry, Starry Night," "Light of a Clear Blue Morning," and more.
https://fb.me/e/6tRJXyZpu