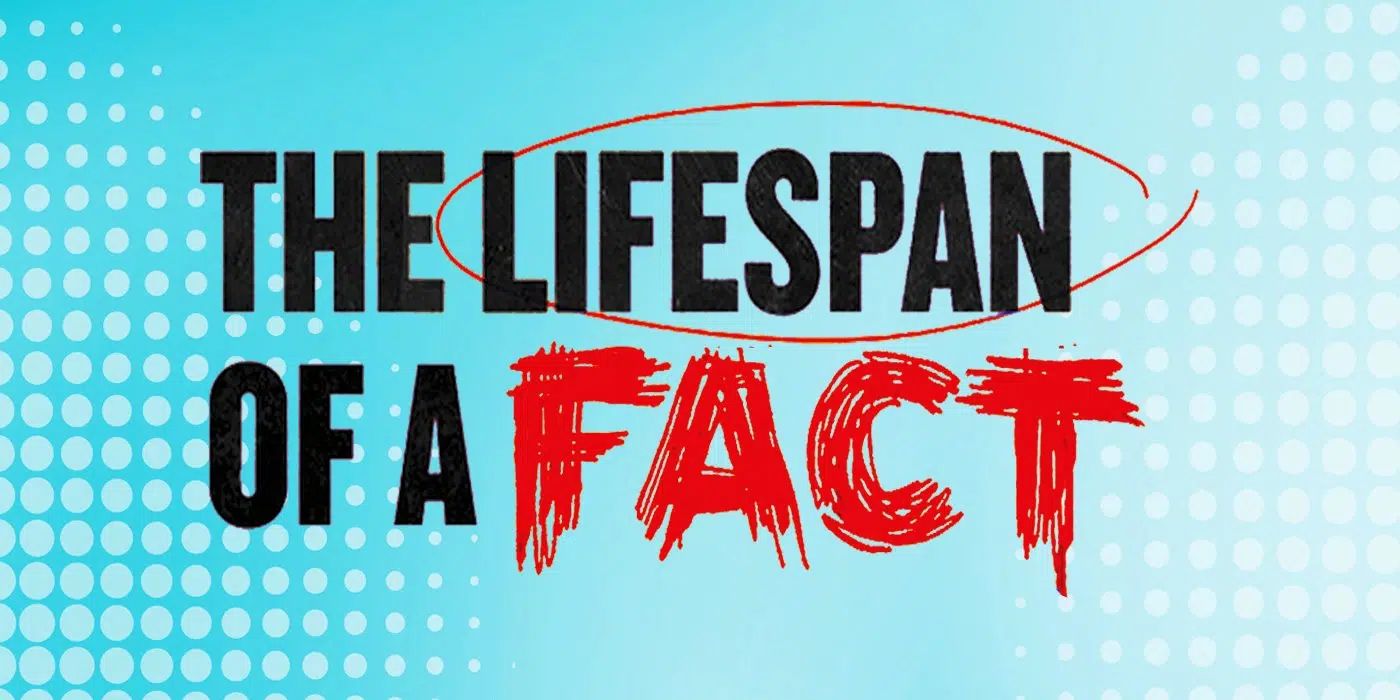 Artist's Ensemble Theater presents:
The Lifespan of a Fact
Opening November 2nd
A comedic yet gripping battle over facts versus truth.
In this corner, TRUTH, in the person of acclaimed author John. In this corner, FACTS, represented by Jim, the new intern assigned to fact check John's essay. In the middle, Emily who has a deadline to meet and a tough decision to make.
Rockford native, Ricki G. Ravitts, last seen in The Lion in Winter, returns from NYC to play the editor who must make a choice. AET regular David A. Gingerich plays the author who has written a moving and important piece. Ian Garthwaite, last seen as the dashing hero in The Man in the Brown Suit plays the fact checker who objects to a number of 'facts' that are just wrong.
"Their deadly serious but oh-so-funny ethical dispute is brilliantly argued… the debate at the heart of this play transcends comedy and demands serious attention." — Variety.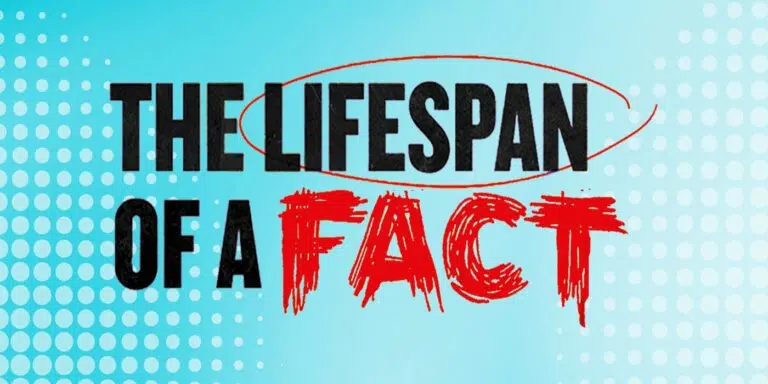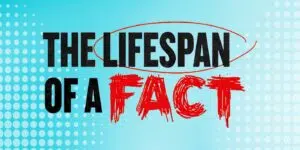 Box office (815) 394-5004
Go to our Tickets Page