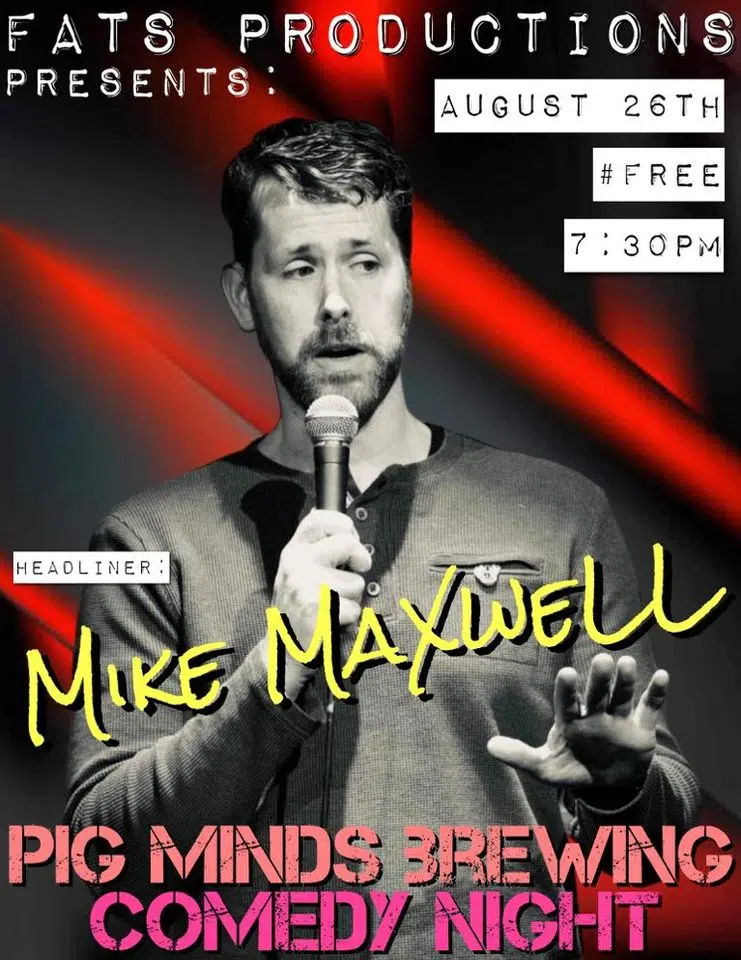 The Pig Minds Brewing Company Comedy Night
Saturday, August 26th, 2023
#FREE
Show starts at 7:30pm
Comics for the Night:
Host: TBA
Guest Feature: TBA
Main Feature: Josh Chuboff
Headliner: Mike Maxwell
Comedian Bio's for the Night:
Host (Bio to come ….)
Feature (Bio to come ….)
Feature Joshua Chuboff for over a decade has been entertaining audiences across The Midwest with his savvy combination of personal story-telling and wry observation. During this time, he has delighted as a feature and a headliner, both on land and sea (well, Lake Michigan). Routinely advancing in comedy competitions and named among the "Best of the Fest" in numerous stand-up festivals, he winningly exploits humor to defy audience expectations of someone with the last name Chuboff.
Headliner Mike Maxwell is a Chicago area comedian, writer, and actor. Mike has been a regular guest on WLS-890 and WGN-720 AM and was a featured writer for the Tribune's RedEye newspaper. Although he performs nationally, Mike is a regular at the Zanies and the Chicago Improv while performing at all the major clubs in Chicago. His comedy style is an upbeat level of sarcasm and emotion covering many personal moments the audience may have experienced as well. In 2021, Mike Maxwell performed in the World Series of Comedy advancing to the semi-finals of the House of Comedy satellite. Mike was one of three comedians selected to the Chicago Nerd Comedy Festival. Third Coast Review caught his performance and noted 'Maxwell is a guy you can't help but like, and his relatability and charm are immediately obvious in his set." Aside from touring to clubs across the midwest, Mike has headlined dozens of corporate shows and events for such notable companies as the NFL/Ford, Twitter, Allstate, Salesforce, Snapchat, and the Boy Scouts of America, among many more. Outside of stand up comedy, Mike is a writer, producer and performer of several projects. He's a featured columnist for the site Football Absurdity. The debut of his mock new hire orientation 'The Anti-Boss' was at the Chicago Sketchfest, Laughfest, and Fringe Festival. The Chicago Reader called it 'a nimble, delightfully dispiriting hour.' Mike's acting credits include regional commercials for Ford and J.U.L.I.E. as well as a non-speaking role with ESPN's Eli's Places.