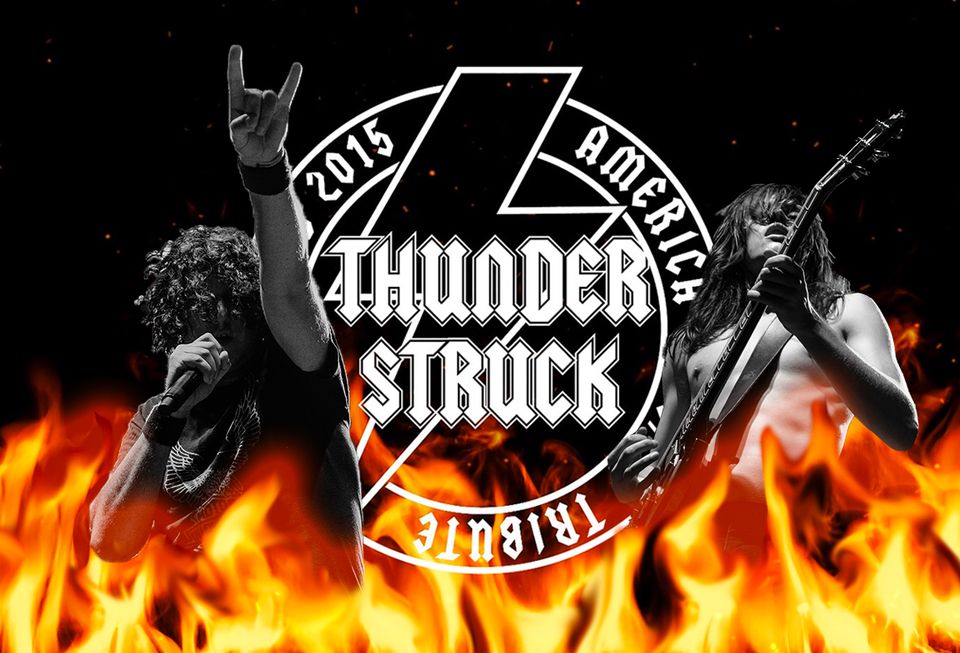 Enjoy beautiful summer evenings in the Sinnissippi Park Music Shell. Surrounded by majestic trees, local and regional talents work their own musical magic. All performances start at 7:00 pm. Concessions available (including sandwiches, beer, and wine).
AC/DC Tribute Band
Thunderstruck, an AC/DC cover band, gives fans so much more than the sound of AC/DC; they truly capture the high voltage energy and experience that few AC/DC tribute bands can provide. From Kyle LaPato's strong onstage performance replicating the Angus Young of the '70s and '80s, to Bobby Lee Stamper's versatile vocals mimicking both Bon Scott and Brian Johnson ranges, to the incredible rhythm section of Kevin Feller on rhythm guitar, Corey Baetz on drums, and Chris Jones on bass, Thunderstruck gives a complete and consistently quality live show as true to the spirit of AC/DC that you can possibly get.
This is a "I Love Music in the Park" Prime Concert. Prime Concert tickets are $5. Kids ages 5 and under are free. Prime Concert tickets with VIP are available for $25.
Music in the Park is presented by Members Alliance Credit Union, and supported in part by grants from the Rockford Area Arts Council.