Art stretches across economic and social barriers, and, through member support, the Arts Council facilitates access to the arts for children, adults, and seniors. We achieve this goal by granting money to artists and arts organizations that oversee programs for under-served communities; supporting arts education and programming; developing collaborative relationships with the City of Rockford, the Rockford Area Convention and Visitors Bureau, Transform Rockford, and regional school districts; overseeing events that showcase local talent; and advocating for the arts at the local, state, and federal level.
Locally: In 2021, in partnership with Region 1 Planning Council, the City of Rockford, and Winnebago County, the Arts Council developed its first-ever Economic Impact Study; the results demonstrate what the Creative Sector already knew and what the greater community needed to know.
Art = $: Art is an economic driver; the impact study provided by the Arts Council details how for every dollar of creative output, $.58 of additional output is created in seven key sectors (construction, real estate, manufacturing, retail + wholesale, transportation + public utilities, accommodation, food + beverage services, and state + local government)
52 of the 86 arts and culture organizations in Northern Illinois are in Winnebago County
% of the Arts Council's service area resides in Winnebago County
In 2021, the Arts Industry created $144 million in output for Winnebago County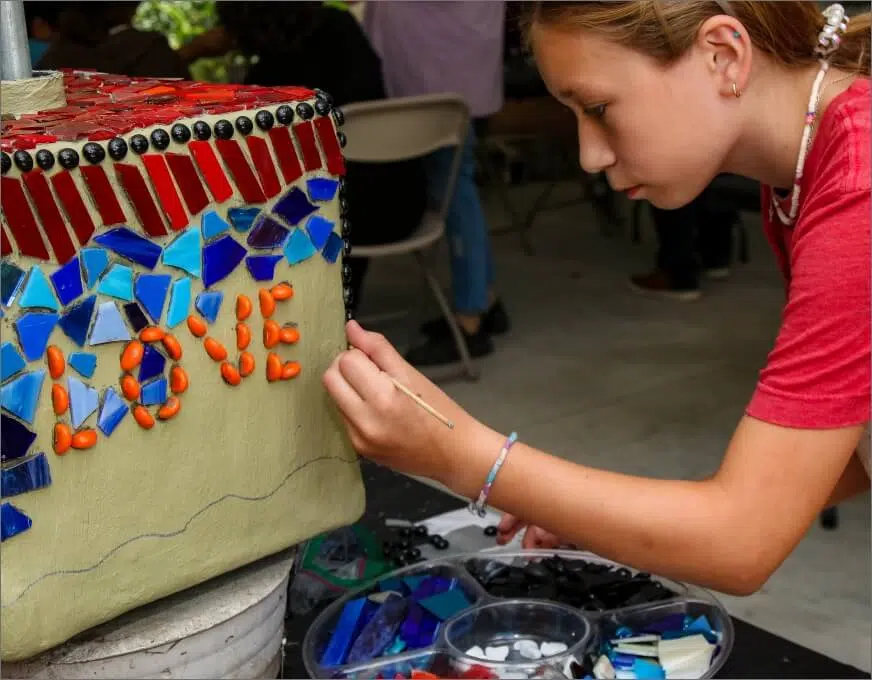 STATE of Illinois: The State of Illinois is able to boast similar numbers for the Arts Industry. The Arts Industry added $29.7 billion to Illinois' economy, roughly 3.4% of the state's GDP in 2019, with 216,722 jobs related to the industry, and 3.6% of total state employment.vi The Arts Industry created more output in the State economy than the Utilities, Education, Agriculture and Forest, and Mining Industries through direct and indirect economic output. Directly, there were 22,482 arts-related businesses in operation, employing 134,372 people. vii The rest of the impact was felt through indirect economic activity created by the presence of the Arts Industry in Illinois.
In 2017, the US Bureau of Economic Analysis determined there were 5.1 million jobs associated with the Arts Industry, an $878 billion industry making up roughly 4.5% of the total US GDP. iii This includes 673,656 businesses that employ 3.48 million people, 1.9% of all US workers, who are directly involved with the Arts Industry, whereas the rest of the economic impact is felt through indirect output and employment.iv The National Endowment for the Arts (NEA) is an independent federal agency that disperses this funding to state and regional Arts organizations through grant applications and funding opportunities to support the recovery and expansion of the Arts Industry, which will have multiplicative, indirect impacts on the rest of the economy.