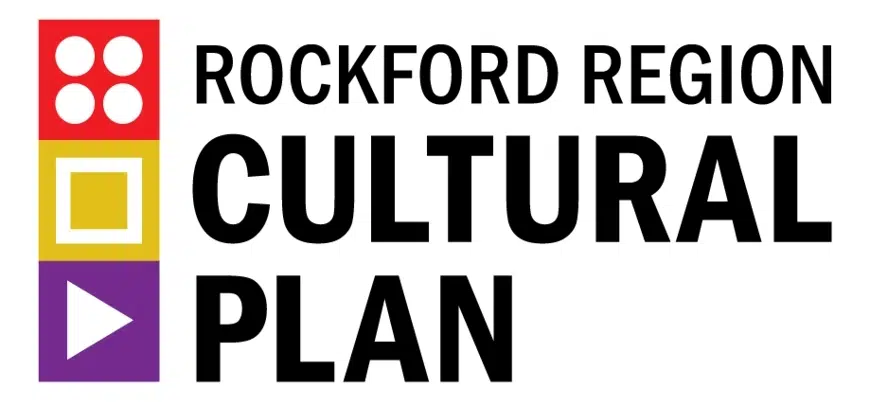 The Rockford Area Arts Council, with a robust group of regional partners, is launching a year long process to create the Rockford Region Cultural Plan, for all who live, work, visit, and play in the Rockford Region. The Rockford Region Cultural Plan will include neighborhood asset mapping, an overall vision for Rockford's arts and culture, and strategies including public, art and greater access to arts and culture events, programs, and initiatives all with an overarching goal to improve the quality of life for everyone in Rockford. The Rockford Region Cultural Plan will help lay the foundation to develop priorities to support arts and culture in Rockford, while encouraging a sense of community among all who participate.
The inspiration to create a cultural plan for Rockford – the first cultural plan ever for Rockford – is driven by ample data on the benefits of arts and culture, as demonstrated by Americans for the Arts Social Impact Explorer. Cultural plans help foster a stronger arts & culture sector, and better connect arts and culture to other sectors and needs – including education, community development, health, wellness, workforce training, and more. Cultural plans can thus improve communities in the following ways:
Accessibility: Underserved, marginalized, and BIPOC populations are uniquely served through increased access to arts and culture opportunities.
Culture: Art is a distinguishing part of Rockford's public history and a reflection of our rich and diverse cultures; a cultural plan recognizes and celebrates our rich diversity.
Workforce Development: The arts create well-rounded workers who drive innovation, foster participation, and excel at communicating; additionally, a cultural plan provides critical insights to support the recruitment and retention of a skilled workforce and professionals.
Serving the Underserved: Access to arts and culture particularly empower the underserved—seniors, rural populations, BIPOC, women and children; the arts create vibrancy by providing physical and mental stimulation, entertainment, and avenues for social interaction and connection.
Economic Development: Art = $–Art is an economic driver; for every $1.00 produced in Winnebago County's creative sector, an additional $.58 is created in eight other industries including real estate, hotel/motel, food/beverage, construction, healthcare, local and state government, and education
CULTURAL PLAN IN THE MEDIA